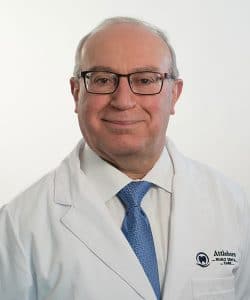 ---
Multispecialty
---
After starting his dental career in Syria, Dr. Hikmat Hannawi graduated from Boston University School of Dental Medicine in 1999 as part of its Advanced Standing Program. Then he worked as an associate in Gardner, MA for two years before purchasing a dental practice in Attleboro in 2000. Dr. Hannawi has practiced dentistry in the greater Attleboro area since then, focusing on improving the oral health of the whole community. He achieves this goal by:
Always incorporating the latest techniques and technologies within his dental practice
Continuously training and educating himself and his staff to use them in the most effective ways possible
To offer uncompromising excellence in dentistry, he has also added specialists to the team at Attleboro Family Dental Care, including a periodontist, an endodontist, and an orthodontist.
---
In 2009, Dr. Hannawi moved his Attleboro dental practice to 550 North Main Street. His office includes state-of-the-art technology and equipment, such as a 3D X-ray imaging system that helps him make quick and accurate diagnoses and better plan procedures like dental implant placement.
Dr. Hannawi currently resides in Foxboro, MA with his wife, Mouna, and his three children, Grace, Joseph, and Gabriel. All three of his children have attended or are currently attending Bishop Feehan High School. Go Shamrocks! His daughter, Grace, and his son, Joe, are also dentists and have joined the Attleboro Family Dental Care practice.
Dr. Hannawi likes sports, particularly football and basketball. He especially enjoys cheering on home state teams the New England Patriots and the Boston Celtics. He also enjoys traveling and learning about different countries and their cultures.
---