There are lots of cool Nerf gun tricks to be found with a Google search, like making Nerf bullets "smoke" using dust bunnies. One trick we don't recommend using a Nerf gun for, though, is pulling a child's tooth.
A Nerf gun is just one of many unusual methods people are employing to remove a loose tooth. Others include a golf ball, a family pet, and a quadcopter.
We may be old-fashioned, but we think the best method for pulling a child's tooth – assuming it's already loose – is a simple one, with little that can go wrong. Grasp the tooth with a clean tissue and gently squeeze. This American Dental Association video provides more information.
If you'd rather leave it to the professionals, bring in your child to visit our Attleboro, MA dentists. We'll not only remove a loose tooth but ensure their overall oral health is good. As more teeth come in, we may recommend general dental treatments like dental sealants and fluoride applications to keep their smile looking and feeling good!
Call 508-552-4222 for an appointment.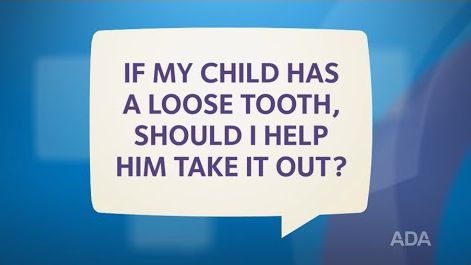 The post Pulling a Child's Tooth? Be a Straight Shooter (video) appeared first on Dr. Hikmat Hannawi v2.