Pediatric Dentistry in Attleboro
---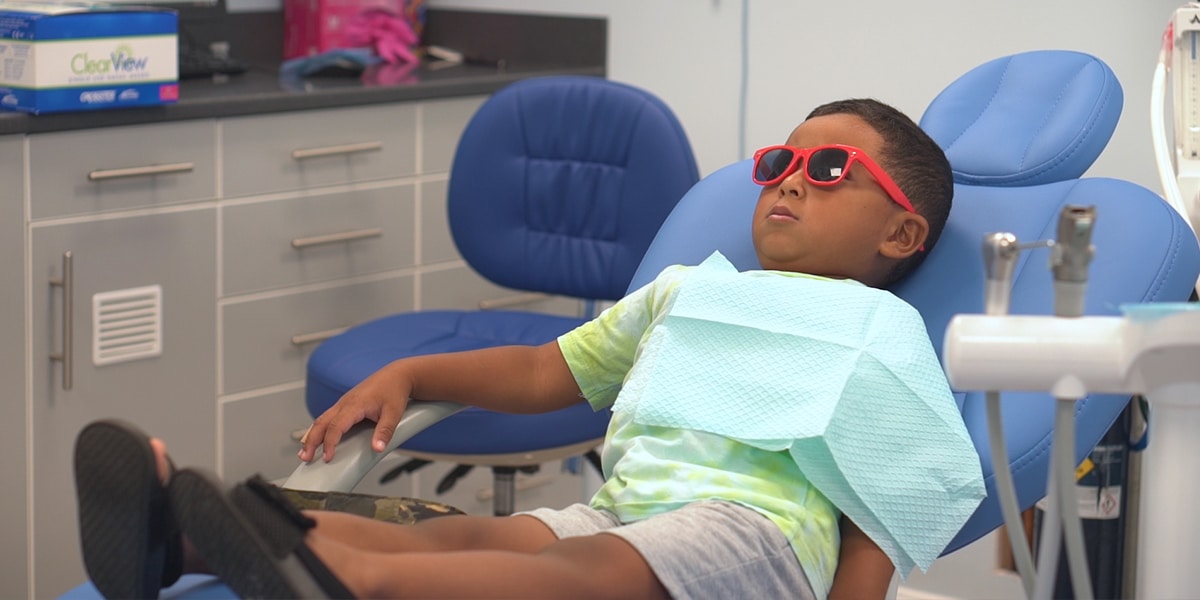 ---
Attleboro Family Dental Care provides pediatric dentistry in Attleboro, MA. Call 508-222-2510 to learn more and schedule your appointment.
As a family dental practice, we treat patients of all ages, including children. Our pediatric dentist, Dr. Grace Hannawi, offers each of her patients the compassionate, gentle care they need to feel comfortable in the dentist's chair.
The American Dental Association recommends that children see the dentist every six months for routine dental exams and cleanings. These regular visits also help us get to know you and your child, an important step in establishing our practice as your child's dental home. Together, we'll lay the foundation for a lifetime of healthy smiles.
---
Comprehensive Oral Evaluation and Digital Radiographs
---
Routine dental exams allow us to catch and treat potential problems before they require extensive dental work. During these appointments, we'll also provide oral hygiene instruction to empower your child to take good care of their teeth and gums. When necessary, we'll use digital radiographs to help us identify areas of decay, bone defects in the jaw, cysts, and other issues that aren't apparent upon visual exam.
---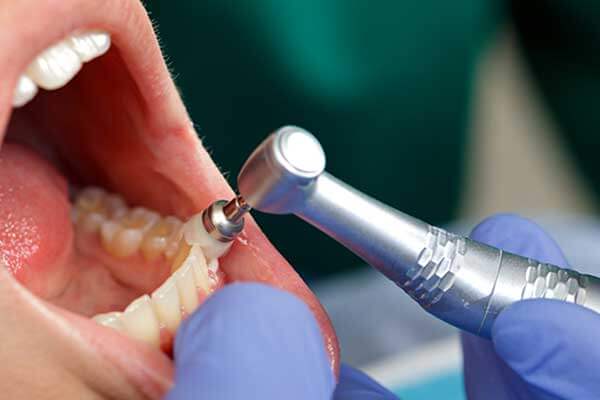 ---
During your child's regular visits with us, we'll gently clean their teeth to remove plaque and tartar, then polish them to remove stains and make it more difficult for new plaque deposits to form. Dental cleanings play an important role in preventing cavities and keeping the gums healthy.
---
Dental sealants are an effective way to prevent cavities in children. The chewing surfaces of the teeth have crevices where it's easy for plaque to collect, but hard for children to clean while brushing. Sealants are a safe resin-based material that seals these crevices in order to keep plaque from collecting and causing decay. Dental sealants are inexpensive, painless, and fast, which is why we recommend them for most patients.
---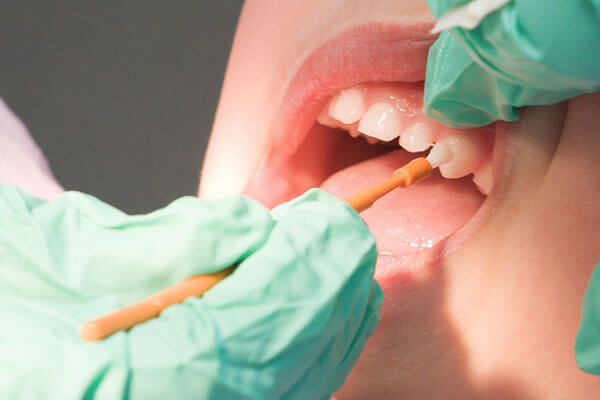 ---
Fluoride is an important mineral for dental health, strengthening the tooth enamel and preventing decay. During your child's routine dental visits, we'll administer fluoride to keep their teeth healthy and strong.
---
Custom-fitted mouth guards from your dentist are preferable to cheaper products available from a store. Many school athletic programs require participants to wear a mouth guard. Athletes who are wearing braces will particularly benefit from a custom-fitted mouthguard.
---
Call 508-222-2510 to make an appointment with a dentist in Attleboro, MA today!
---
Frequently Asked Questions About Pediatric Dentistry
---
Should my child get dental sealants?
---
All children can benefit from dental sealants, but if your child has a history of cavities, it's especially important for them to get dental sealants.
---
When should my child start seeing the dentist?
---
It's recommended that children start seeing the dentist around the age of 12 months or within 6 months of the eruption of their first tooth, whichever comes first. During these early visits, we'll get to know you and your child and your child will come to see the dentist's office as a familiar place full of friendly faces.
---
What are the most common dental problems in children?
---
Tooth decay is the most common dental problem in children. Cavities are so common because children prefer sugary drinks and foods, but they don't always have the patience, dexterity, or skill needed to brush away the residue these foods and drinks leave behind.
---
How do you take care of kids' teeth?
---
Your child should brush for two minutes twice a day and floss at least once a day. Toddlers will need you to do the work for them, but as children get older, they can do more of the brushing themselves. That said, even older children can benefit from having a parent overseeing their brushing. Healthy diets that are rich in calcium, protein, fresh fruits and vegetables, and whole grains are also beneficial for your child's dental health. And, of course, don't forget routine dental exams and cleanings every six months!
Call 508-222-2510 to schedule your appointment.
---