Dentist Serving Norton, MA
---
Attleboro Family Dental Care is proud to provide top quality dental services to patients in Norton, MA, including general, restorative and cosmetic dentistry and orthodontics. Our procedures include dental crowns, bridges, dental implants, root canals, teeth whitening, sleep apnea treatment, and Invisalign, among many others.  Our office is conveniently located in Attleboro, a short drive from Norton, MA. 
Call us today to schedule your appointment!
Attleboro Family Dental Care
ADDRESS
550 N Main St., Suite 1
Attleboro, MA 02703
Directions
HOURS
Monday | 8:30am - 5pm
Tuesday | 8:30am - 5pm
Wednesday | 10am - 6pm
Thursday | 8:30am - 5pm
Friday | 8:30am - 5pm
Saturday | 9am - 1pm
Sunday | Closed

Request an Appointment
---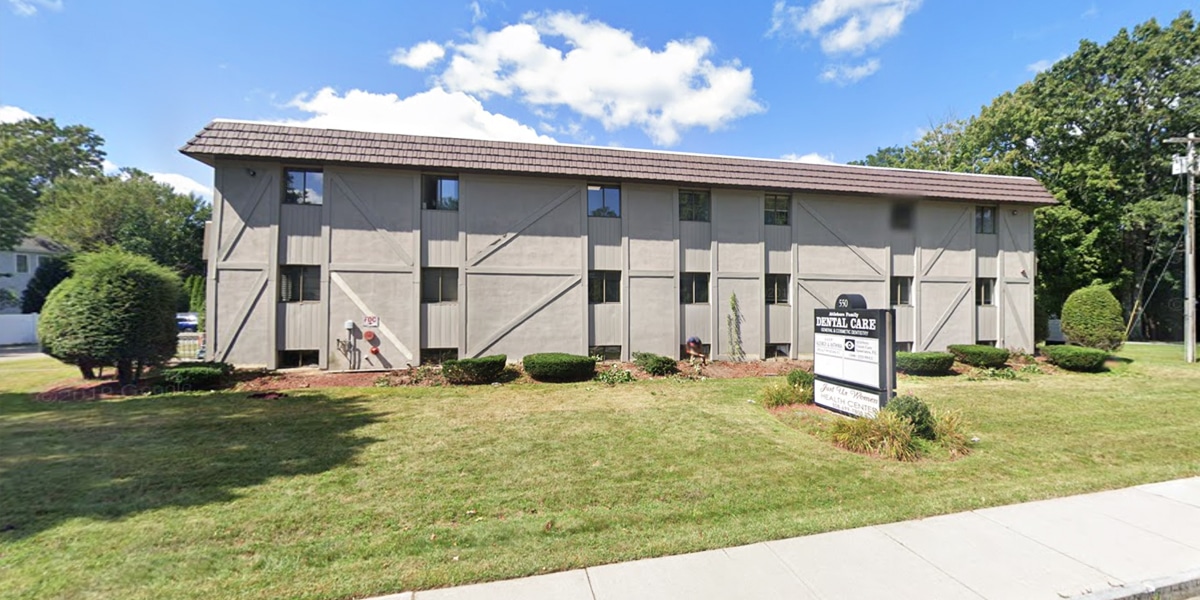 ---
Frequently Asked Questions About Our Norton Area Dental Practice
---
What type of dentist does cosmetic dentistry?
The American Dental Association does not consider cosmetic dentistry to be a dental speciality, thus any dentist can offer these procedures. This means it's critical to choose a cosmetic dentist with years of experience and the willingness to show you before and after pictures of their work. Our team specializes in providing the highest quality cosmetic dentistry.
How much do dental implants cost?
The cost of dental implants can vary a great deal because there are so many implant-based restorations available, ranging from single-tooth crowns to complete dentures. In addition, other procedures such as bone grafts or tooth extractions may be required in order to prepare your jaw for dental implants, which will increase the total cost. We will provide you an estimate during your appointment so you know exactly what to expect.
What does a dentist do for sleep apnea?
Dentists can diagnose sleep apnea and provide oral appliance therapy (OAT) to treat it. OAT involves a custom-made appliance that repositions your lower jaw to keep your airway open as you sleep.
What helps with dental anxiety?
We specialize in helping patients who are afraid of going to the dentist. Our dentists are always gentle, understanding and compassionate, and we employ cutting-edge dental technology to ensure that all of our treatments are quick, painless, and effective.
What does a dental exam consist of?
Your dentist will check for tooth decay and other signs of disease, assess the condition of any restorations you have, and perform an oral cancer screening during your biannual dental exam. Dental exams are typically scheduled at the same time as a dental cleaning, which is performed by one of our hygienists.
---
See What Patients Are Saying About Our Norton Area Dental Practice
---
"I have been a patient of Dr. Hannawi for YEARS. Just one visit to the lobby and you can see he values continued education is his field. This matters. He dedicates himself to providing the most relevant, top notch care and he really cares for his patients. Personally he and his fantastic staff have provided me over the years with semi-annual cleanings, fillings, root canals, crowns, teeth whitening, night guards as well as a single dental implant." - S.W.
"After having an awful experience at my previous dentist, Attleboro Family Dental Care put me at ease. From my first impression at the sign in desk to my consultation with Dr. Z, I felt like I was in good hands. They really listened to my concerns and thoroughly explained my options. When Dr. Z and Maritza worked on prepping my tooth for a crown, they made sure I was in no pain and kept checking in with me. I am so appreciative of their services and would highly recommend this office to anyone looking for a new dentist." - B.S.
"Amazing team, always friendly and caring. I am someone who has a great deal of dental anxiety and they helped put me at ease every single visit. I highly recommend Dr. Z and his team!" - J.T.
---
Directions from Norton, MA
---
Head southwest toward MA-140 N
Turn right onto MA-140 N
Turn left onto MA-123 W/MA-140 N
Continue to follow MA-123 W
Turn right onto Starkey Ave
Continue onto Holden St
Turn right onto N Main St
Call us today at 508-222-2510  to schedule your appointment!